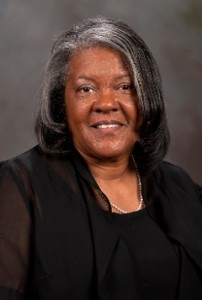 Jessie S. Eaves (pictured above) retired from her position in December 2014 after 28 years of service. She served as receptionist and fiscal technician for the Department of Computer Science. Most recently, Jessie received the university's 2015 Staff Career Achievement Award. Some of her many contributions to the department and university include organizing speaker events and serving on university search committees. Her former colleagues describe her as a generous and warm individual who built strong relationships with students and colleagues across campus.  Dr. Barbara G. Ryder, CS department chair, said, "Jesse is a gregarious, welcoming individual who most recently has been the "face of the department" in the McBryde CS advising office. Jesse had personal connections with CS students and faculty, and also has been an amazing and effective volunteer in the community. We have been lucky to have such an extraordinary person in our department."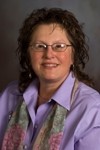 Ginger Clayton Long (pictured above) will retire on September 1, 2015 after 30 years of service to Virginia Tech. She spent 14 of those 30 years in the Department of Computer Science.  Her path leading to the department includes positions in the Library, Interdisciplinary Center for Applied Mathematics (ICAM), and Sponsored Programs.  During this time, Ginger built networks and gained experience and new skills that made her an ideal candidate for the Business Manager position.  In her current role, she oversees facilities in four locations and all financial management areas in the department.  When asked what she enjoys most about her career her response is "bringing order and simplifying processes".  Ginger is a solutions driven individual who takes initiative to deliver quality results.  This ingenuity helped strengthen the department's fiscal status.
Some of her many accomplishments include re-structuring Commonwealth Technology Research Fund (CTRF) Hires which resulted in increased profit margins.  Another monumental assignment she oversaw was the department's move to the Corporate Research Center.  Ginger spent long hours over the course of a year working with administrators and construction teams to ensure a smooth logistical transition.  She also managed the renovation of the first floor space in McBryde Hall that is now the Undergraduate Learning Center (ULC). Dr. Barbara G. Ryder, CS department chair, said, "Ginger has been a wonderful steward of CS finances during some challenging times. She has an amazing ability to understand and manipulate the low-level details of complex financial arrangements — and Ginger has always gone the extra mile in working at her job. We have been fortunate to have such a tremendous contributor in our department."
Ginger looks forward to being spontaneous and not having a schedule.  As a Virginia Tech alumna, Ginger plans to stay connected to the university and department through personal relationships with colleagues across campus.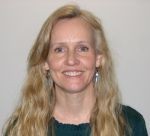 Susan Marion (pictured above) will retire from the Department of Computer Science on June 30, 2015 after eight years of service. In her role Susie supports Professor Ed Fox.  She serves as an essential link that connects Dr. Fox with his students, the department and colleagues across campus. Her work in assisting many graduate students and visitors during her time here has been valuable. She is very happy to advise students on department processes and life issues. Dr. Fox said, "Susie has played the mother role to many graduate students who have young families". She enjoys this role and relies on her own life experience as a mother of two children to help others.
Both Susie and Dr. Fox share the same sentiment for each other and describe one another as "incredibly caring". One of her accomplishments includes the role she plays in keeping the Digital Library Research Lab (DLRL) in top condition for future students. Her impact and contributions to computer science students and colleagues will be missed. Dr. Barbara G. Ryder, CS department chair, said, "Susie has provided outstanding support to the Digital Library group — faculty, visitors and students. We very much appreciate her excellence service to our department."