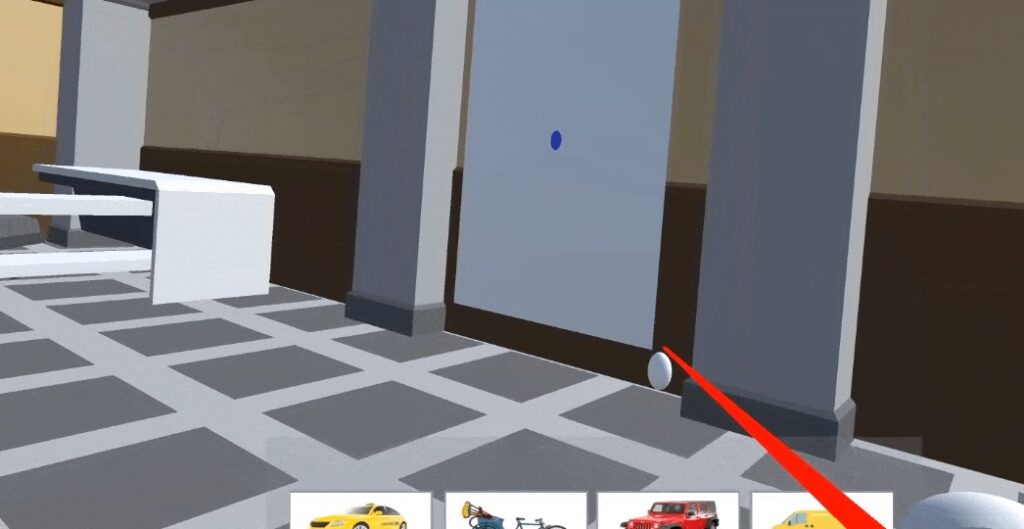 Existing collaboration software, such as Zoom and Microsoft Teams, allows users to collaborate on a shared whiteboard that anyone in the session can contribute to. As augmented reality continues to grow in popularity, users will begin collaborating using augmented reality whiteboards. As a result of this, users now have to consider how aspects of their physical environment such as room size/shape, furniture placement, and other obstacles affect their ability to collaborate effectively.
We offer users three different levels of assistance in mitigating this problem.
1. Users can create their whiteboard anywhere and make it as small or as large as they like.
2. Users can also be offered suggestions for potential whiteboard sizes and locations that is respectful of a user's environment.
3. Finally, users can have the system create a whiteboard for them with no interaction at all from the user.
We aim to study what effect each of these assistance levels has on the overall whiteboard collaboration experience.
Work is still ongoing for this project and will be published in the future!