Busy day! The 3DI group students Cory Ilo and Nicolas Gutkowski will be discussing their recent projects and findings tomorrow (02/10) on two online events.
On a Varjo webinar, Cory Ilo and Dr. Doug Bowman will talk about Advancing Immersive Technology in Clinical Workflows with Gaze-based Interfaces. In partnership with Carilion Clinic, the project developed a mixed reality system to test feasibility for using virtual surgical loupes leveraging Varjo XR technology. Virtual loupes enable new functionality, such as dynamic magnification, where the user can zoom in and out at-will, simply with their gaze.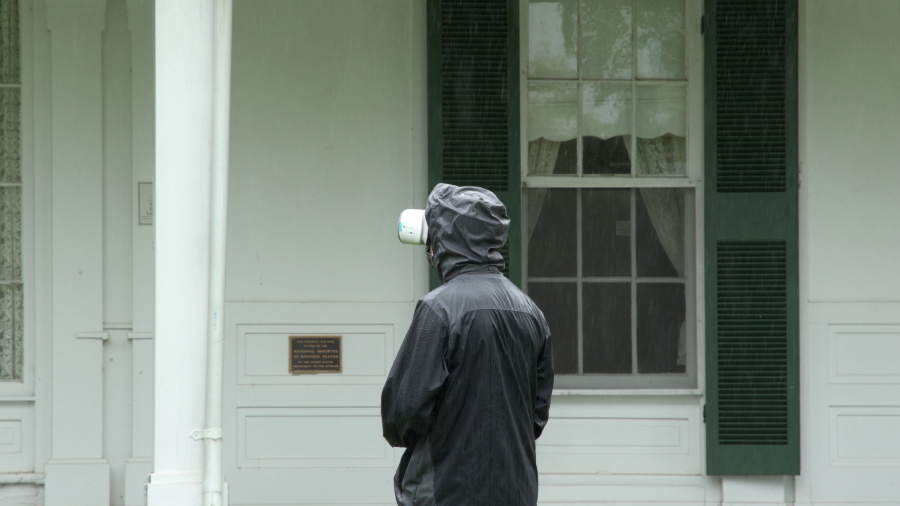 At the Digital Past Conference, Nicolas Gutkowski will lead a workshop on Designing Head-Worn AR Experiences for Cultural Heritage. The workshop will explore design questions such as: 1) where and how to present virtual content while at a historical site; 2) how to guide the user's attention to content, as well as lead them around the location; and 3) what enhancements are afforded by head-worn AR that create a more engaging experience. Discussion will pull examples from the Solitude AR Tour, which uncovers the hidden histories of the historic plantation that also serves as the birthplace of Virginia Tech, bringing to life the events and people who lived there.
Team