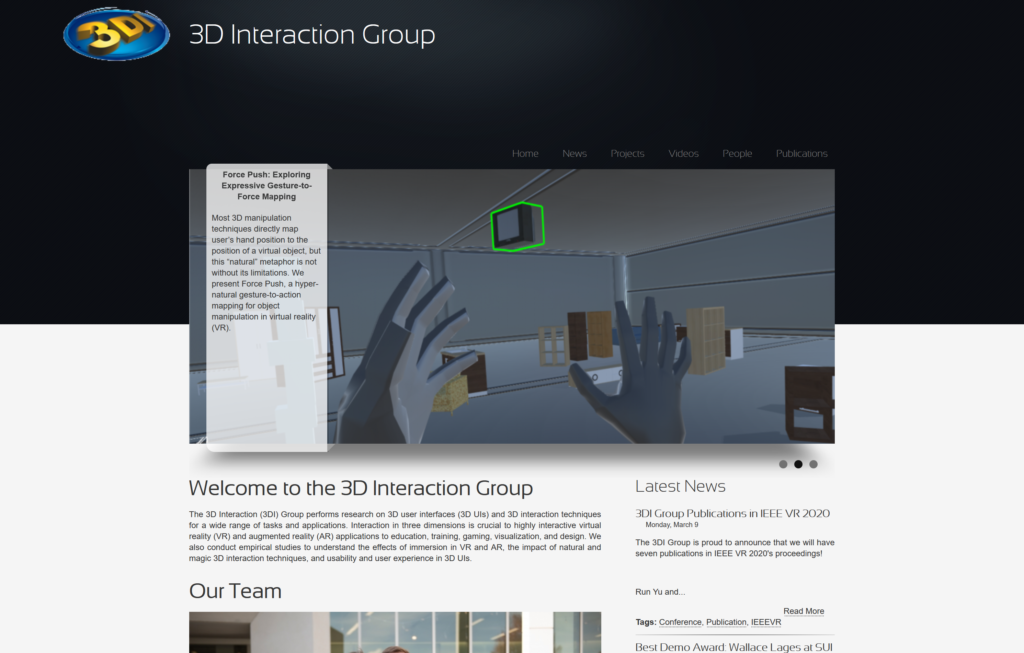 The 3DI group is proud to announce the launch of our new website and visual identity. Focused on enhancing user experience, the new custom-built design was created with responsiveness as a central point. Our previous system has been used for over a decade, being created in a time where smartphones were not commonly used, and the web was mostly accessed through personal computers.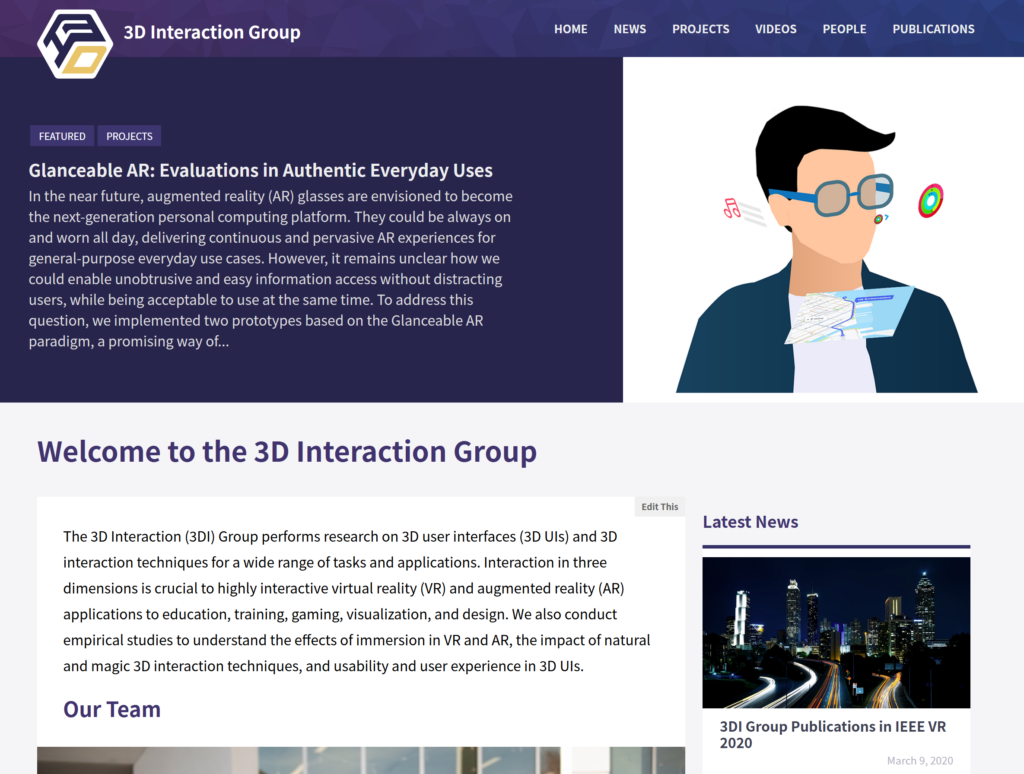 The new design brings a bit of modernization, with vivid colors, larger fonts, and higher contrast. It allows content to be accessed from many devices, from smartphones, tablets, computers, and – why not – mixed reality devices. We are certain that the new website will help us reach a wider public and open up space for more communication about our projects and publications. And fear not, all the old content has been migrated and reviewed, to ensure we were not losing any part of our history.
We are also taking this opportunity to start the launch of new accounts on social networks, initially through Twitter, which will automatically keep our followers up-to-date on any content added to the website. Follow us!
And more is to come in the upcoming months, stay with us!
Team